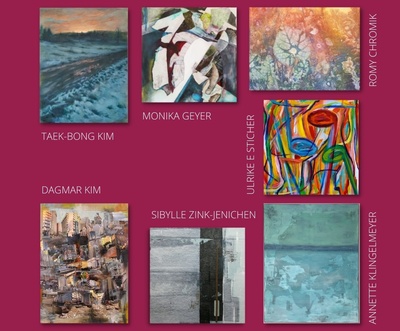 December 4, 2021 to January 15, 2022
Christmas Art Market
designed by Eberstadt artists and friends
Redesigned at short notice due to the current Corona regulations
Eberstadt artists and friends exhibit large and small works of art. In addition to regional landscape painting, you can find abstract art using various techniques (acrylic painting, printing, geliprint, collages, etc.) as well as sculptures and art cards.
Due to the current Corona regulation, we are unfortunately not able to implement the Christmas art market in the originally planned form. That's why we created a new format at short notice and designed a shop window art market.
We hope and wish that this form of art presentation will enrich your Christmas joy.